Buildings Paint Stripper
Ecostrip 600, our new paint stripper for use on buildings is a UK manufactured product.  This paint stripper, Ecostrip 600 Architectural, has proven to be more effective and efficient than the previous RemovAll range on wood, masonry and metals.  This paint remover product has also been incredibly successful in removing powder coating from steel within 3 hours.  This product has no UN number for transport.
The Ecostrip 600 product is suitable for both industrial and DIY building purposes.  Industrial products
In addition to the new product we are also able to supply Ecostrip 500 for metallic substrates.  The product contains a corrosive element and therefore requires specialist transport and handling for UN number 1760
Please call 01202 892111 with enquiries including volume discounts.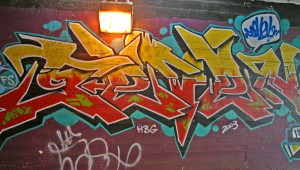 Disposal
Disposal operations: 
Transfer the paint and chemical residue to a suitable container.  Arrange for collection by a specialised disposal company.
Disposal of packaging: Clean with water. Arrange for collection by a specialised disposal company.
NB: The user's attention is drawn to the possible existence of regional or national regulations regarding disposal.
DO NOT allow the product or resultant waste to enter the water-course (aquatic environment).